Bespoke Suits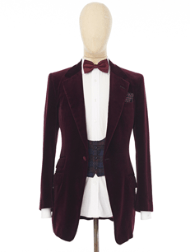 Velvet Suits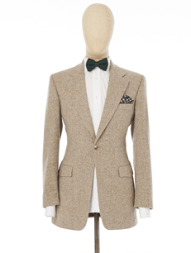 Fawn Suits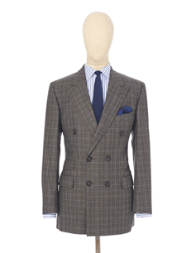 Cashmere Suits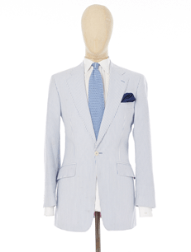 Cotton Suits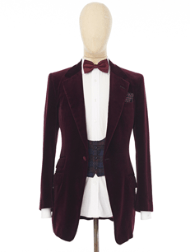 Another Suits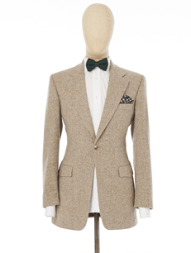 Other Suits
---
AFTERCARE SERVICE
We believe a bespoke suit should last years if looked after correctly. we offer a aftercare service so your Redwood & Feller suit can always looks its best.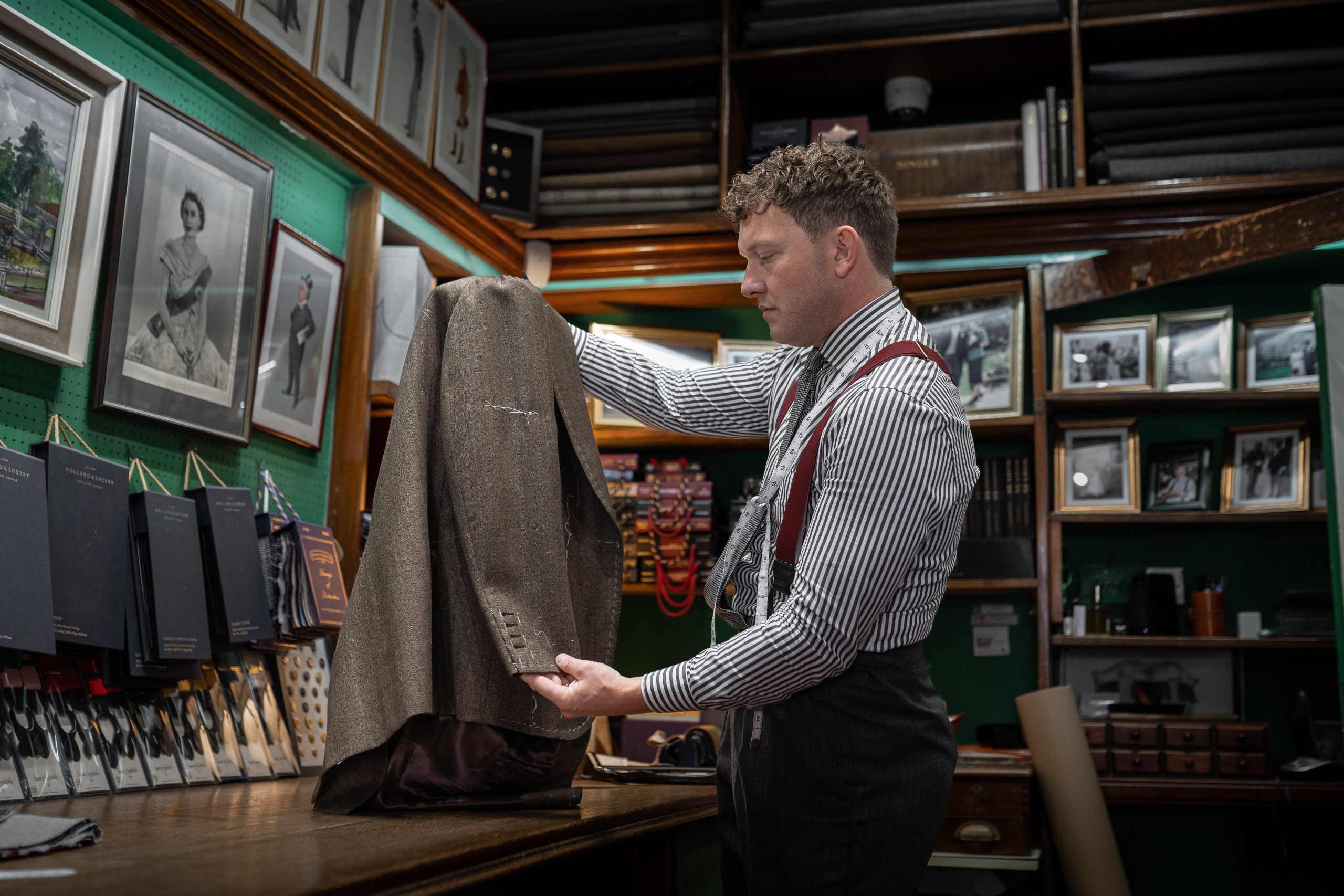 ALTERATION SERVICE
We have been offering London's leading alteration service for over 50 years, in that time we have built a reputation for excellence offering a service like no other, meaning you can feel at ease knowing your garments are in safe hands.
All our alterations are carried out in our Pimlico workshop by dedicated tailors and seamstresses who have worked for us for over 20 years.
There are so many alterations to choose from, all of which carry their own benefits. Whether you want to lengthen or shorten, let out or take in, modernise or add some classic touches, there is a huge variety of choice available. But what are some of the more popular options and how can they enhance your suit?
With no job too big or small, we can alter most garments from either a ladies and gentleman's wardrobe, from wedding dresses to casual dresses, wedding suits or work suits we can help.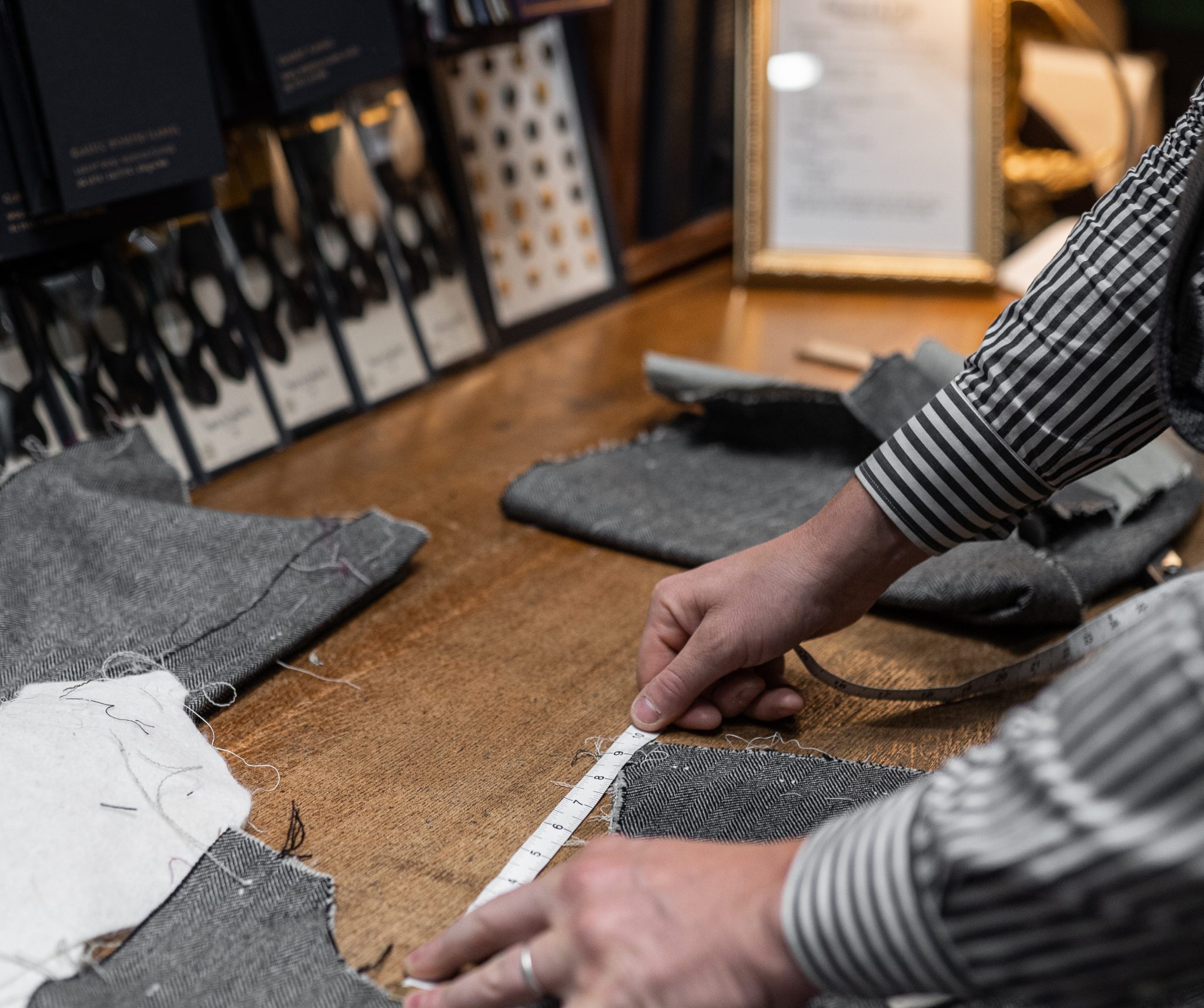 CLEANING SERVICE
We use a independent and well-established company that has been serving us for over 30 years and we wouldn't trust anyone with our garments.
Each item is treated as if it were their own, from those everyday items like casual wear, shirts, dresses and suits to those cherished items such as your wedding dress and of course bespoke suits.
we also offer a press-only service is perfect for those items you would like to wash yourself but would like them professionally finished.
Domestic irons can potentially cause damage to items such as shine or even burn marks. Remove the risk by letting Redwood and Feller press them for you. Our press-only service is ideal for removing those creases from that party dress you've ordered online or putting sharp creases back into those suit trousers for that important meeting.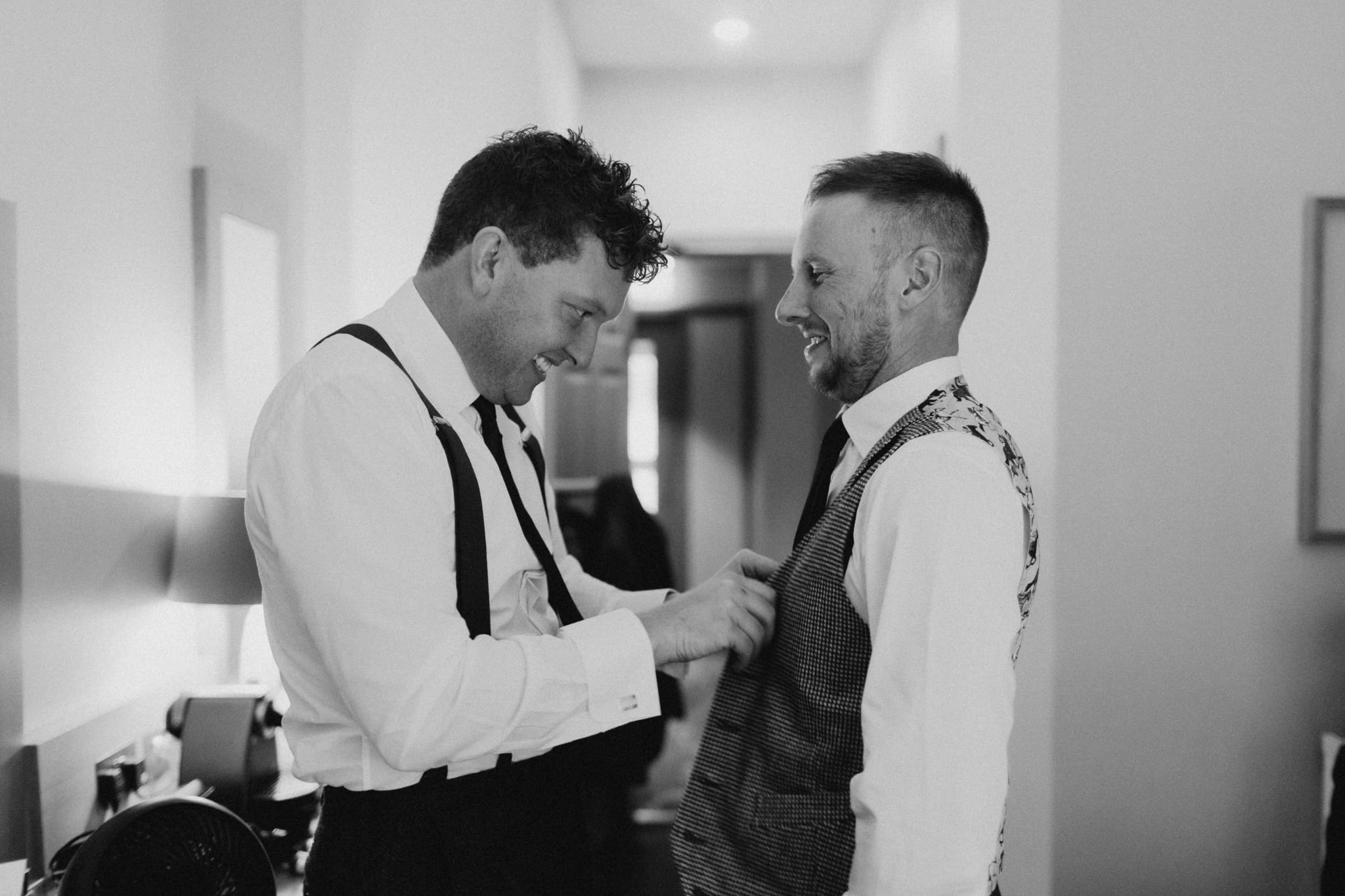 I couldn't recommend Redwood & Feller more highly. From start to finish, they have been absolutely brilliant. I was looking for a bespoke dark green suit for my wedding this summer. Right away, R&F were friendly, welcoming, professional and exciting. Elliott really quickly grasped the kind of thing I was after and was able to translate my not very clear ideas into a quite breathtaking design, using his skill expertise and eye. I knew, for example, that I wanted 30s style three piece suit with a double breasted waistcoat – Elliott took the ball and ran with it, suggesting period appropriate turn ups and an absolutely fantastic fishtail back on the trousers, a shorter waistcoat and longer tail to the jacket, beautiful wide lapels, and so much more. I was kept updated with photos of the progress, which kept me excited and in the loop throughout the process. The variety of beautiful fabrics R&F had to offer were beyond anything I had expected. I went for a forest green flannel and a skull lining (just brilliant that this was an option!) which worked perfectly for the setting. The two interim fittings were really valuable, allowing for adjustments where appropriate to be made, and also fantastic advice about how to make the most of the suit on the day (thank you, Elliott, for the steer about bringing two shirts – I have since told all my friends and none of us can believe we haven't done this before!) Another lovely touch has been how R&F have kept in touch with me on and after the day itself; that kind of attention to detail and customer service goes above and beyond. The pictures speak for themselves. I will always be grateful to Eddie and Elliott for helping make my day so special – and for the entire experience of handcrafting an exceptional suit. It was magic, and I would wholeheartedly recommend them to anyone.
– Zak Stinchcombe
I came to Redwood & Feller a year ago to get a suit for my wedding. It was my first experience getting a fully bespoke suit made and I can safely say, I will never need to go to another tailor. The three piece flannel suit they put together is of exceptional quality. Working with Elliot was a delight as he helped me bring to life a suit I'd been dreaming of wearing for a very long time. It is an absolute joy to wear and even in the past year I have worn it on various different occasions, including my wedding! When it comes to service, I cannot fault them. Not only were they extremely accommodating, producing my suit in relatively short notice, but they managed to do so in a way that was safe and professional even with the pandemic restrictions. This being my first experience of getting a suit made, both Elliot and Edward were brilliant at guiding me through the process and making sure that I was happy with every decision. They were also a huge amount of fun. Each meeting and fitting was very enjoyable. If you are looking to have a high quality suit made that you will love wearing and last you a lifetime, I cannot recommend Redwood & Feller enough!
– Tom Meldrum
Fantastic tailor with amazing service throughout the process. I'd never had a tailored suit and went with Redwood & Feller to cater for my wedding. The consultancy and output were incredible. The after service is also proving amazing and I can't fault Elliott and his father for the service they provide. When my partner had issues with her wedding dress they were even able to step in and make the necessary fixes just a few weeks before the big day. Everyone was so complimentary of the suit – including the special clan tartan that Elliott was able to put together in a bespoke waistcoat. This is the only tailor you'll need!
– Adam Wood
If you have the opportunity to go through the delightful experience that is having a bespoke suit, then look no further than Redwood and Feller. As a team, they deliver an impeccable suit and service that will leave you smiling for years to come. I will be back and I'll have that same smile on my face.
– Joshua Woods
Great style and fantastic workmanship. Come here if you want all the hallmarks of classic British tailoring, but all the flexibility you need to keep things fresh. Father and son are a deep repository of knowledge, but also kind and careful in their advice, patient, and above all very talented. Also good for a chinwag! I never visit London without popping in.
– Jack Allan
This is a long established Savile Row firm based in Pimlico. Mr Rowland has been in charge for many years and is well known in the area. He and his son provide a friendly personal service. They advised me well and have made me two bespoke jackets and a beautiful suit. They fIt and hang perfectly so that I not only look good but feel comfortable in them. I can thoroughly recommend them.
– Paul Wright
We suprised my Dad with a bespoke suit from Redwood & Feller for his birthday. To help with the suprise, Elliot kindly travelled to our home to work with my dad and create the custom design. Elliot kindly continued this service and completed all the fittings in the comfort of our own home, he even hand delivered the suit once made.The experience was professional, enjoyable and easy and the suit itself is incredibly well made and the perfect fit. Elliot had also taken the time to add my dads name to the inside of his suit, for an additional touch of personalisation. I can't recommend the service at Redwood & Feller enough, thank you Elliot!
– Marianne Smith
If a bespoke suit is what you're after then look no further than Redwood and Feller ! Elliott designed and created the suit I wore for my wedding which is still as perfect as it was on the day. No expense is spare on materials and the wealth of experience from Eddie & Elliott is invaluable. I have been coming to the shop for 20 years now and I will never use another tailor. Redwood and Feller offer a professional and courteous customer service from start to finish with a touch of London charm. Keep up the good work R&F, hope to see you again soon
– Steve Joslin
It was a wonderful experience commissioning a bespoke two piece suit with Redwood & Feller. Their excellent service and attention to detail resulted in the best fitting suit I've ever had. I will gladly be returning to them for any future garments as their quality is second to none.
– Nick Ryder
A huge thank you to everybody at Redwood and felller who managed to produce the best dinner suit I've ever owned. Under short notice managed to turn it round in a few weeks. I can't thank you enough. James
– James Holmes
This is an incredible business run to both exacting and impecable standards by indiviudals who are truly passionate about their craft. Elliott and Eddy understood immediately what I wanted and they have delivered it with a quality and with a care that has stood out for me. A truly wonderful experience and one that I could not recommend more highly.
– Jonathan Whittingham
Redwood and Feller have made me a bespoke overcoat and dinner suit which I love. The quality of both their carftmanship and service is outstanding. From the moment you enter the shop, they treat you like a friend and are always on hand with the best style and techincal advice. They offer a great product at a great price and I would recommend them to anyone. Thanks agian Eddy and Elliott for my beautiful garments.
– Drew Unwin
48 YEARS OF EXPERIENCE
why not book an exclusive fitting appointment with our founder, Edward Rowland, he might be semi retired but he still has a huge passion for tailoring and watching Pimlico go by in the lovely coffee shop next door.
Book Appointment
Edward Rowland