Redwood and Feller – A Part of Pimlico
Redwood and Feller have been a local favourite amongst the residents of Rochester Row ever since Master Cutter Edward Rowland moved into number 89 back in 1974. 43 years later and the feeling is still more than mutual. Along with his son Elliott, this family run bespoke tailors are just as much a staple of this pocketed community as the famous art deco interiors of the near by Regency Café.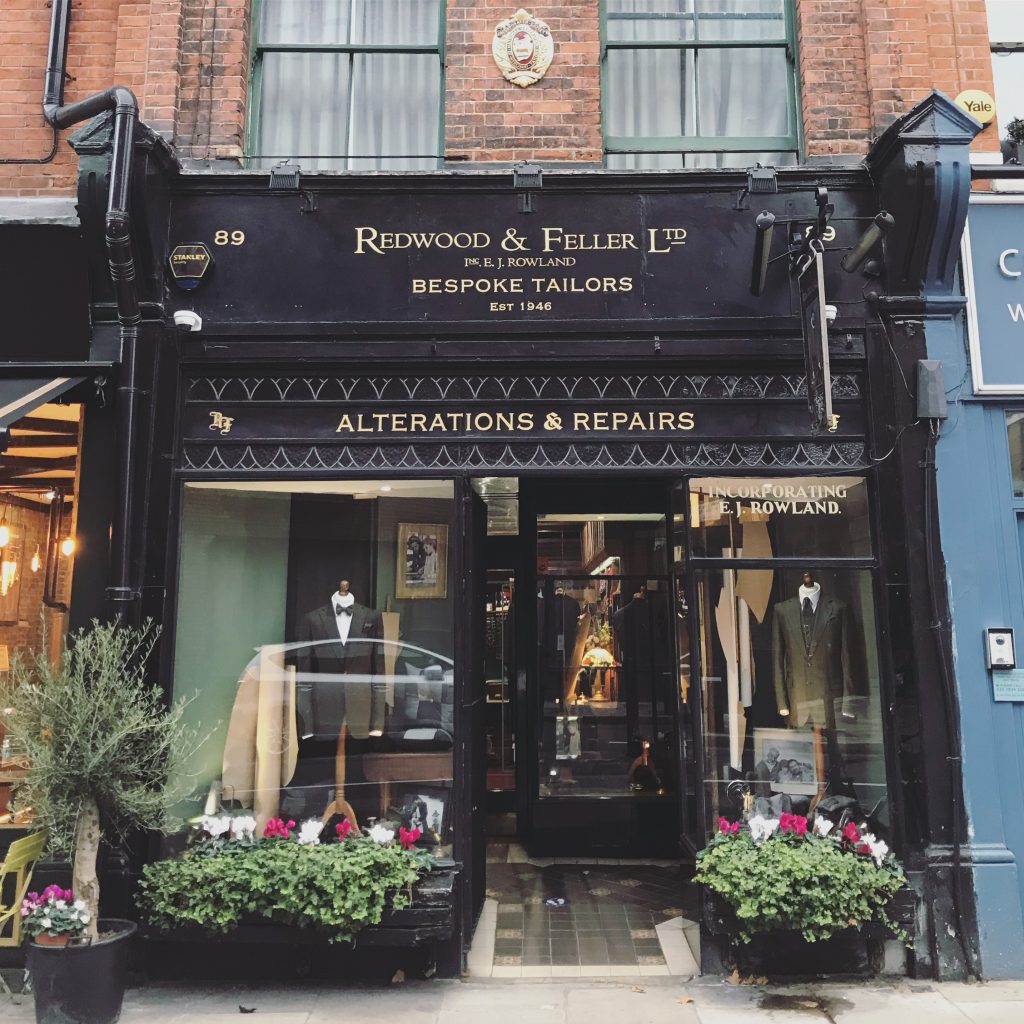 Clients love coming to the shop. Just a short walk from Pimlico, Victoria and St James underground stations, there is always a smiling face to be seen on this small patch of London that goes beyond just the doors of R&F. This quiet, relaxed and friendly community harks back to a time of togetherness. People still say hello to each other in the street – a rarity in the busier parts of the capital today – and the local proprietors still hold customer service, quality and pride of appearance at the core of their respective trades. R&F are no different, regularly changing up their sumptuous window displays.
They continue to exhibit world-class artisan craftsmanship and style. It is an occasion that always makes this little Westminster shop a joy to behold for passers by.
The latest incarnation is a contemporary theme, using minimal items that hint at a highland aesthetic. Abstractly designed mounted deer heads, along with tweed and check jackets are a nod to some of the more popular garments that have been made in the shop during the colder winter months this year.
You can often find, head cutter Elliot Rowland standing outside the shop of an afternoon, sipping an espresso and taking in the sights and sounds of Rochester Row.