The Chalkstripe
The chalkstripe suit, seems to always represent the dark side of the banking world rather unfairly, if you ask us at R&F. We love a bold stripe, as does Sam who we have made for, for many years.
This is his latest bespoke suit, a lovely petrol blue chalkstripe, the lining inside is even more elaborate, with Hula girls and pineapples, need we say anymore.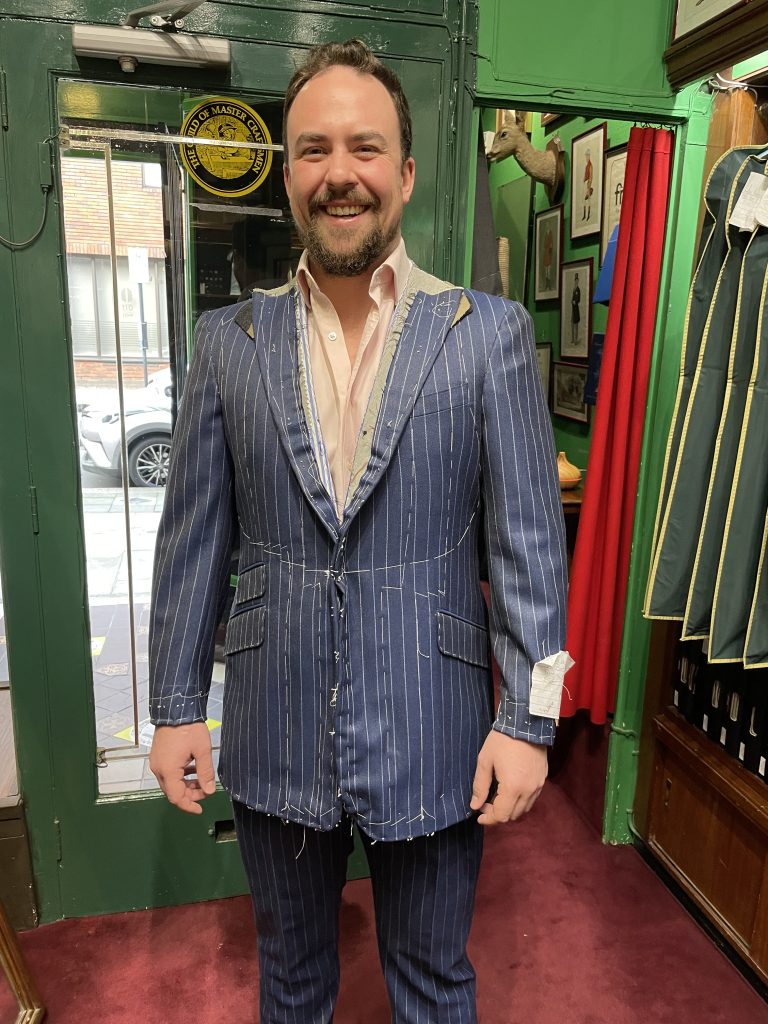 You really will look the business in a chalkstipe suit but it's also a suit with which to bend the rules, too.
We have a wonderful range of fabrics to choose from in our Pimlico shop so feel free to pop in any time to have a look.
Or why not gives us a call on 0207 828 9519