Steve & Rachael Wedding Photos
At R&F we love receiving wedding photos from our clients wearing suits we have made.
Here we have some photos from Rachael and Steves wedding who got married in Northern Ireland.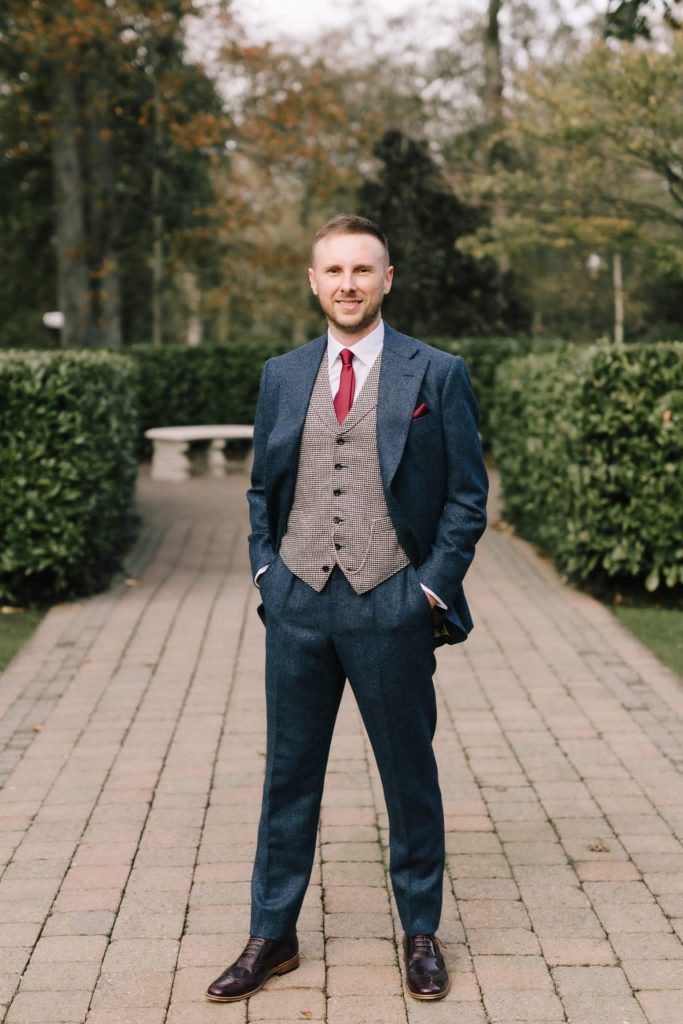 Steve sent for a classic navy herringbone tweed suit, single-breasted jacket with high waisted trousers but adding a little twist with puppy tooth cloth waistcoat, singe breasted again and lapels on the waistcoat which we love and as you can see it all worked fantastically.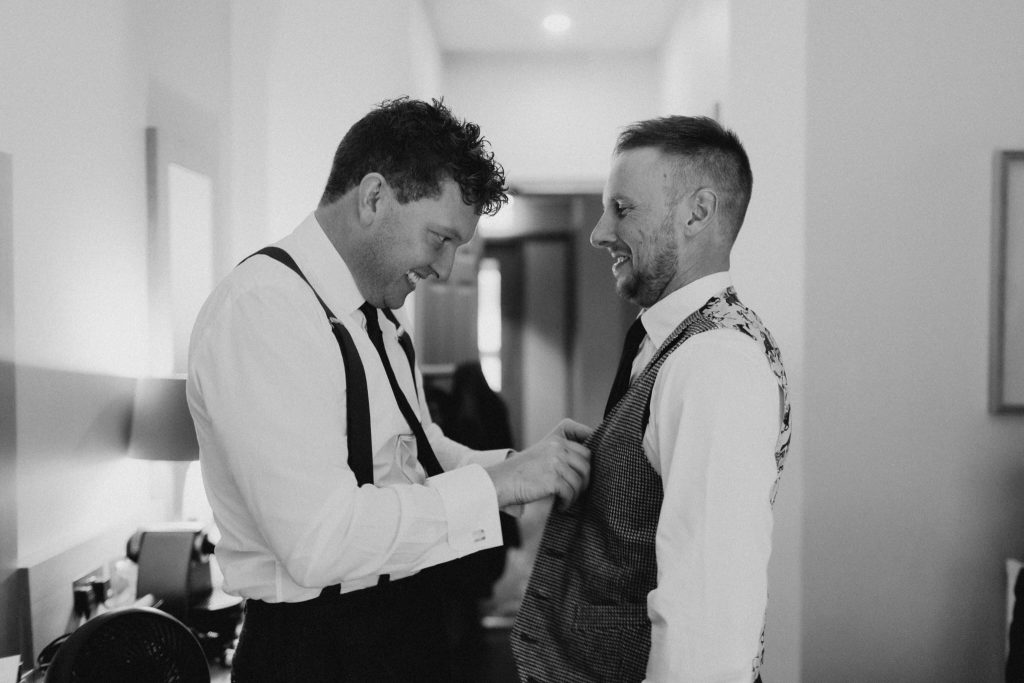 If you would like to discuss having your wedding suit made then get in touch – erowland@redwoodandfeller.co.uk.
Signing out
Elliott