Classic Navy Blazer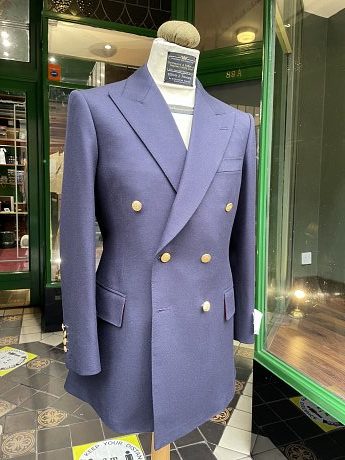 Following on from one of our previous posts about double breasted suits, as mentioned we've been lucky enough to have several double-breasted garments going through at different stages. Each being made in a totally different material from a lovely green cashmere, a cream whip cord, and this particular a classic worsted.
The fabric is from a lovely old mill called Hainsworth who do the finest fabrics from military wear to blazers, the lining in this jacket is bright scarlet which goes perfectly with the class navy blazer.
We can't wait to see it on the client.
If you would like to discuss having something made give us a call on 0207 828 9519