True Bespoke at Redwood and Feller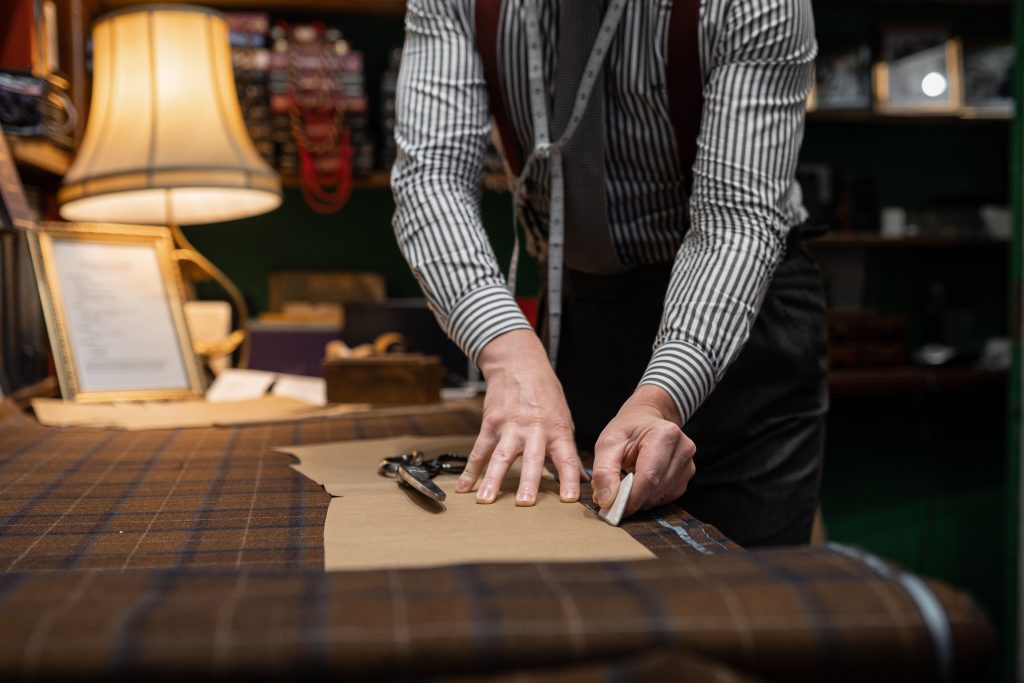 At Redwood and Feller are so meticulous about the detailing that goes into each and every piece. It's almost like an iceberg effect. 90% of a R&F suit's true beauty lies just beneath the surface. Of course, any garment that exits the doors of 89 Rochester Row will look fantastic on the outside.
But head cutter Elliott Rowland is meticulous when it comes to the finer, inner workings that truly make a beautifully bespoke item of clothing.
From cloth, to cut and fit, to button hole detailing, pocket flaps and, of course, the true hidden superstar of bespoke tailoring – the lining.for more information call us on – 0207 828 9519